BarberMcMurry has won two Awards of Excellence from the International Interior Design Association Tennessee Chapter at its annual Composing Great Design Awards ceremony in Nashville in early August.
The firm was recognized for its interior design at Analysis & Measurement Services Corporation with the Award of Excellence in Small Corporate Design and for its work with Kingdom Design Ministries with the Award of Excellence in Long-Term Care Design.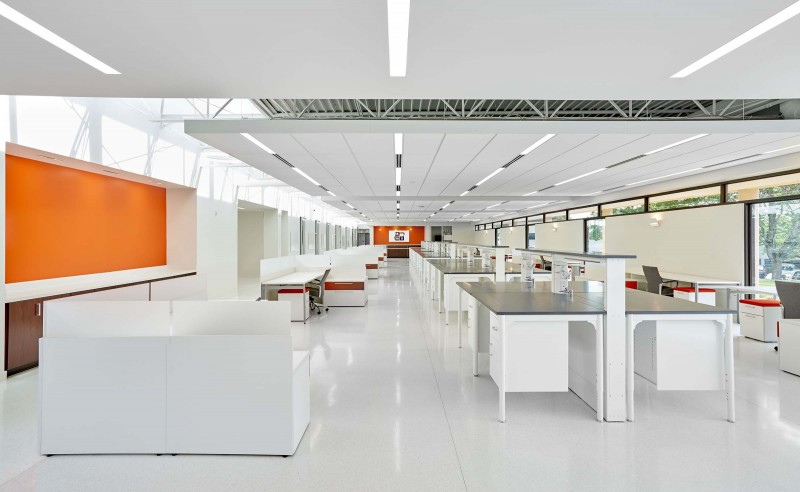 At AMS, BarberMcMurry designed a renovated addition that houses laboratory and testing spaces, as well as a state-of-the-art electromagnetic compatibility chamber. The interior design is carefully curated to reflect the AMS brand — from an embedded, custom-colored logo in the poured Terrazzo floor to the use of the company's distinctive orange against otherwise spartan interiors.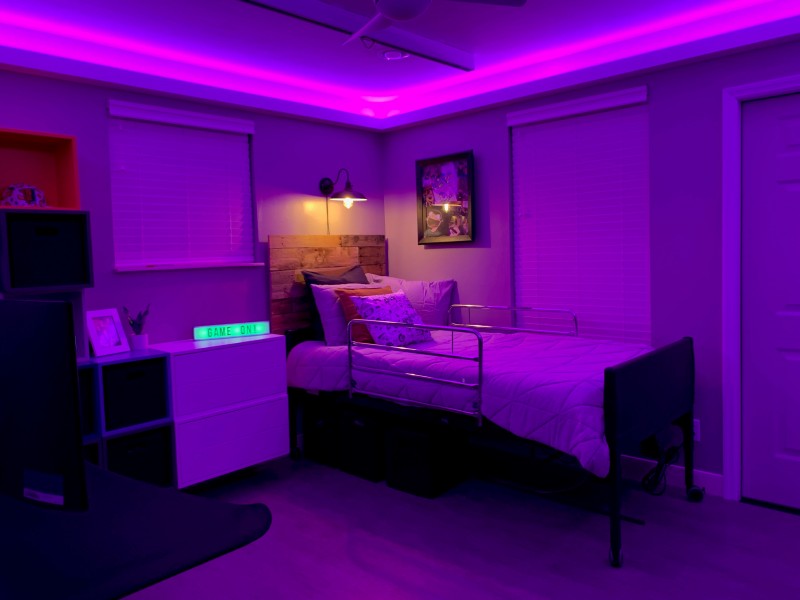 With Kingdom Design Ministries, BarberMcMurry donated services, funds and employee volunteer hours to support a Blount County teen who was diagnosed with "locked-in syndrome" following a brain aneurysm and stroke. BarberMcMurry and Blount County Realtor Jackie Mills worked with Kingdom Design Ministries to renovate Jonathan's bedroom to be fully accessible for his motorized wheelchair and to upgrade the décor of the room to reflect his love of video games, which he can play with the help of an eye gaze computer and his older brother, Timmy.
BMA donated professional interior design services to the effort, and 11 BarberMcMurry employees volunteered during the construction weekend to complete the renovation. In partnership with Mills, the team has raised $4,660 toward supplies and materials needed for the renovation. Additionally, more than 25 furniture, paint and technology vendors and suppliers have donated materials or labor to the effort, and many of those companies had employees volunteering during renovation weekend.
The project was previously recognized as the winner of Kingdom Design Ministries' own awards: the Judges' Choice Award, People's Choice Award, and Kids' Choice Award.
BarberMcMurry's interior design team is the largest of any architecture firm in the area, with five interior designers, four of whom have earned their NCIDQ.