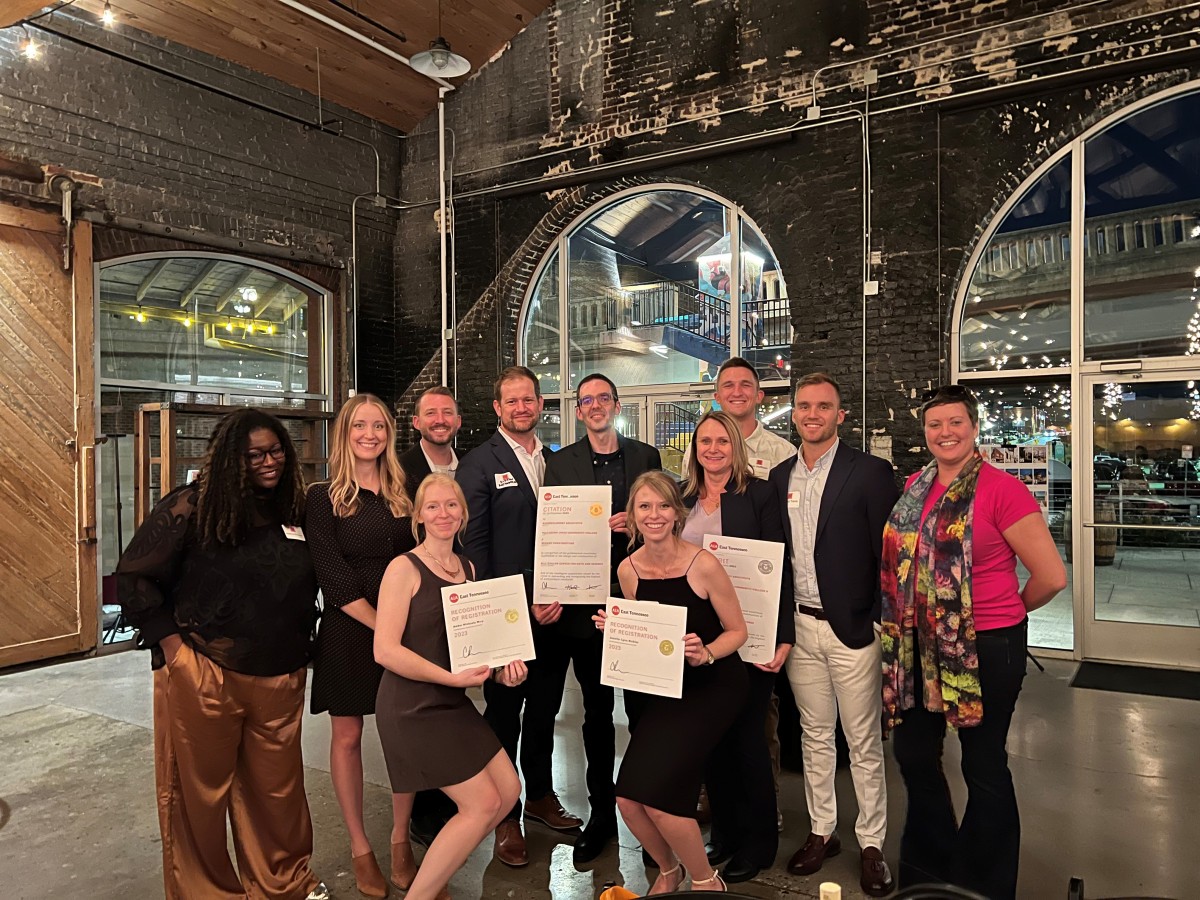 BarberMcMurry has recently been recognized with four awards from AIA Tennessee and AIA East Tennessee.
First, the firm was recognized as an Emerging Professional Friendly Firm by AIA Tennessee — honoring BMA's commitment to providing a positive mentoring culture to young design professionals. This is the third year BMA has earned the award.
Michaela Mary, AIA, WELL AP, and Jennifer Nicklas, AIA, were also recognized for achieving licensure.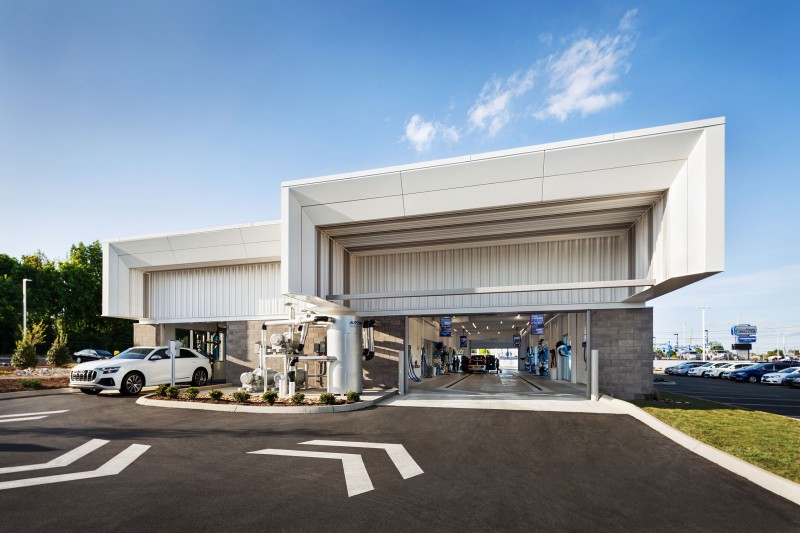 Harper Auto Wash was recognized with an AIA Tennessee Merit Award.
Jurors said, "The idea of [this] being an industrial design — something that could be seen as mundane as an auto wash, really becoming more than just that. What's really interesting about this is that the public interfaces directly with utilitarian places more often than not, and getting people excited about this is a perfect way of encouraging a focus on architectural design."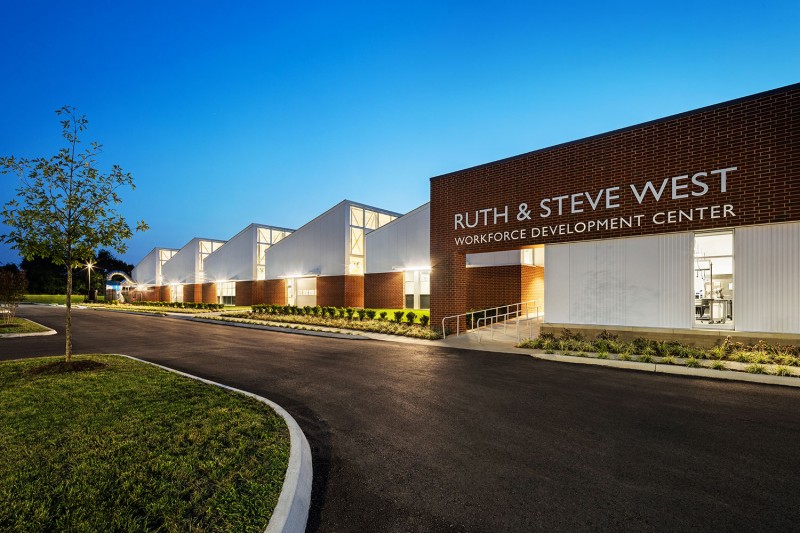 The Ruth & Steve West Workforce Development Center — housing programs for Pellissippi State Community College and TCAT Knoxville — earned an AIA East Tennessee Merit Award.
Jurors said, "The celebration of a trade school though this architectural endeavor was commendable, recognizing the importance of vocational education. The commitment to daylighting was evident throughout the building, creating a welcoming and bright interior environment.
"The interiors of the building were intentionally kept as a simple backdrop to the more lively equipment and activities within, putting the focus squarely on functionality and use. This project effectively balances simplicity with thoughtful design elements, creating an efficient, aesthetically pleasing, and functional space that celebrates education and innovation."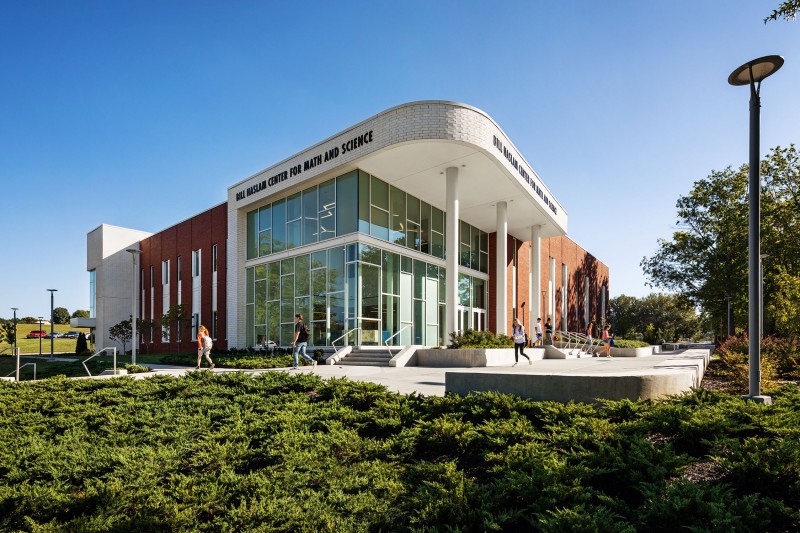 The Bill Haslam Center for Math & Science was recognized with an AIA East Tennessee Citation Award.
Jurors said, "Vertical windows in the red brick sections provided a delightful visual accent, while the inclusion of curves, though somewhat unconventional, effectively softened the overall mass of the structure. The incorporation of unique character to different entry points creates a unique sense of arrival.
"The adept use of natural light throughout the space was commendable, creating a warm and inviting ambiance, and the use of vibrant colors added a lively touch to the spaces. This project demonstrates a remarkable combination of innovative design elements ... there's no denying the ingenuity and creativity that went into this project. The integration of different materials and systems showcased a level of sophistication and coordination that is commendable."