BarberMcMurry has won two AIA East Tennessee design awards: for the restoration of St. George Greek Orthodox Church and for an interior design renovation at Radio Systems Corporation.
The awards were judged by a jury of architects from South Carolina.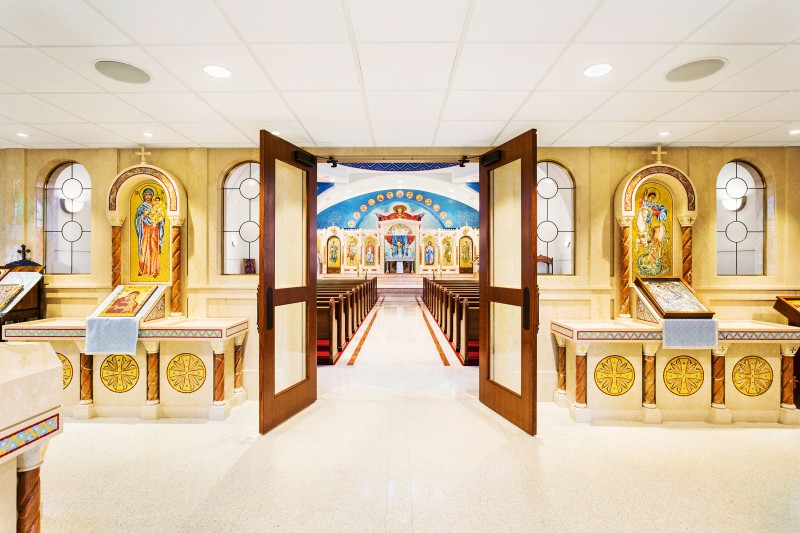 Following a devastating fire in 2015, BarberMcMurry worked with St. George to restore the damaged sanctuary and its traditional Byzantine architecture, traditional plaster walls, stained-glass windows, and hand-crafted glass mosaics. Mosaics of Jesus Christ, the Virgin Mary, and the prophets were installed in the pendentives, dome and at the iconostasis screen. The mosaics were recreated and installed by the building's original mosaic artist, Sirio Tonelli. It was his final installation prior to his death.
The project won an Honor Award in the Restoration/Renovation category. The Honor Award is AIA East Tennessee's highest level of recognition.
The design awards jury said, "This true restoration is an incredible undertaking after such a severe loss, and it's impressive that the original artist was able to return and properly recreate the exquisite mosaics. The balance of the restoration project, including architectural and building systems elements, were thoughtfully considered to minimize visual clutter and defer to the masterful artwork of the mosaics."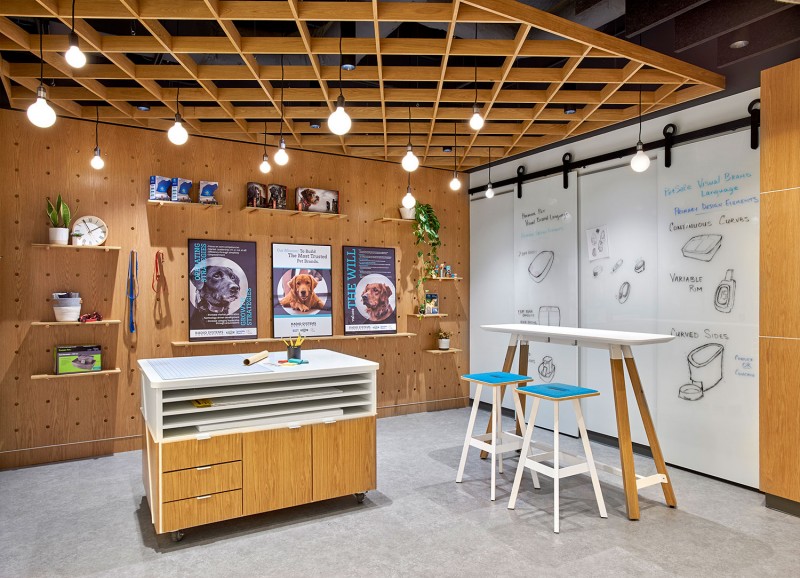 For Radio Systems, BarberMcMurry repurposed an underutilized meeting room and lab into a rapid prototype space and lounge — an Engineering Design Gym — that supports team processes, inspires new ideas and encourages rapid evolution from idea to final product. The space is creatively designed to be highly adaptable and versatile, intended for collaboration.
The project won a Citation Award in the Architectural Interiors category.
The jury said, "This tiny space is brought to life with special details. We appreciate the use of humble materials and simple moves to create a vibrant and energizing workspace. The dog tessellation installation is fantastic! This project demonstrates that even the smallest scope projects can have a huge impact through the power of thoughtful design."
---