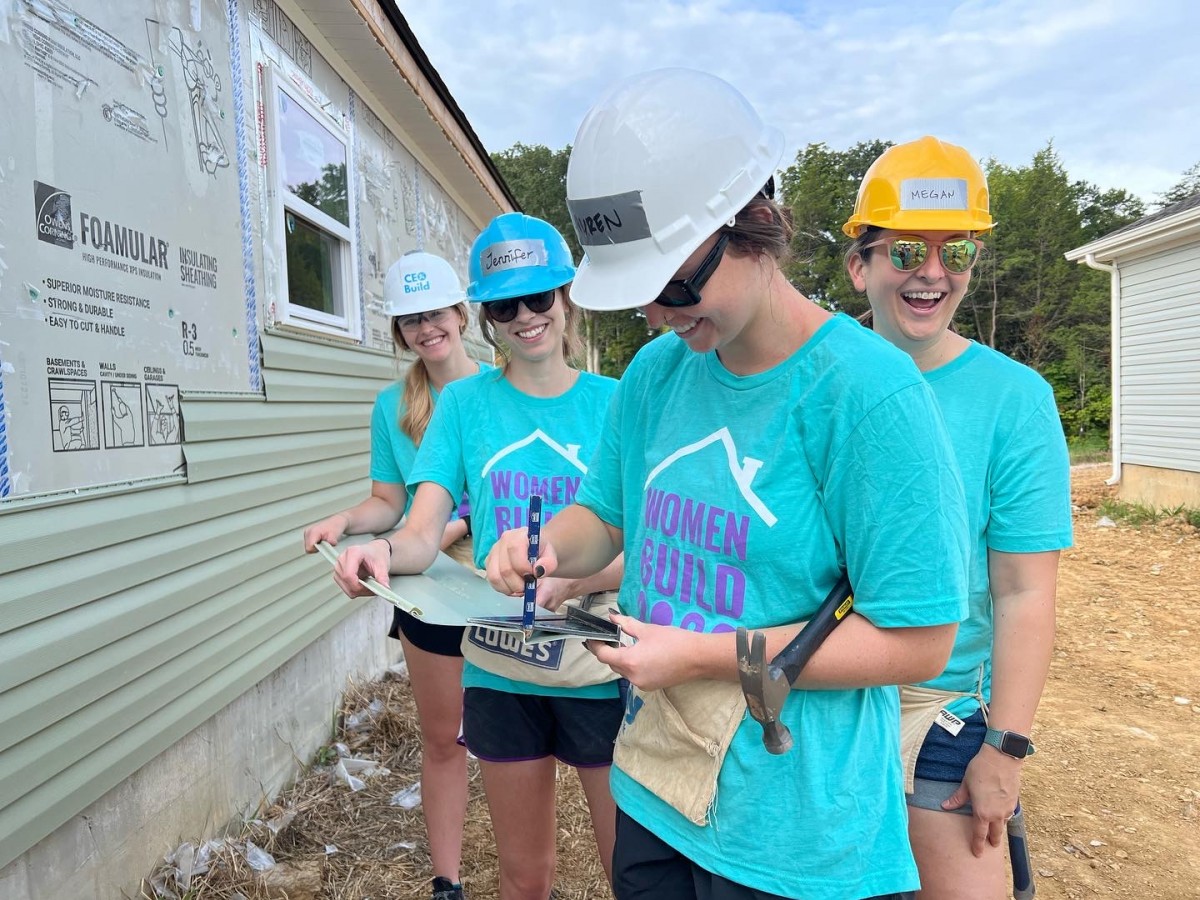 BarberMcMurry launched its inaugural Day of Service on October 3.
Day of Service will be an annual, hands-on-service day at BarberMcMurry — when our designers donate time and talent to benefit non-profit community organizations in the greater Knoxville and East Tennessee region.
On the Day of Service, BMA will donate the time of our entire staff for one work day to community-focused initiatives. BMA's designers will work with the selected non-profit organization to provide pro-bono design assistance in the realm of architecture, interior design, space planning, site planning, budgeting, zoning, furniture selection, signage, marketing and fundraising graphics, and everything in between.
"Generosity is a guiding value at BarberMcMurry — and by that we mean generosity of our time, our efforts and our money. Giving back and paying forward is something we spend a lot of time on, including pro bono design for local and regional non-profits. In the past five years we've completed more than 15 projects with non-profits, most of which were entirely or partially done pro bono," said Ryan Dobbs, AIA, NCARB, a Senior Vice President at BarberMcMurry.
"Day of Service is a way of stepping up those efforts and making good design more accessible and beneficial to everyone," said Chad Boetger, AIA, LEED AP, WELL AP, Senior Vice President & Director of Design at BarberMcMurry.
Non-profits are invited to complete a project proposal at bma1915.com/day-of-service.
BMA will solicit proposals until Nov. 1. Proposals will be evaluated, and finalists notified later in November.
Day of Service will be held on February 3, when our studio will spend a work day devoted to producing the pro-bono deliverables for the selected non-profit.
"BarberMcMurry has been truly blessed to be part of this community for 107 years, and we're passionate about giving back. We hope our work benefits our community, our friends and neighbors," said Heather Beck, APR, MBA, WELL AP, BarberMcMurry's Vice President & Director of Communications.
Day of Service is one way we express our priorities of exceptional client service, timeless designs, and giving back to our community — a focus we sum up as Be good people. Do great design.