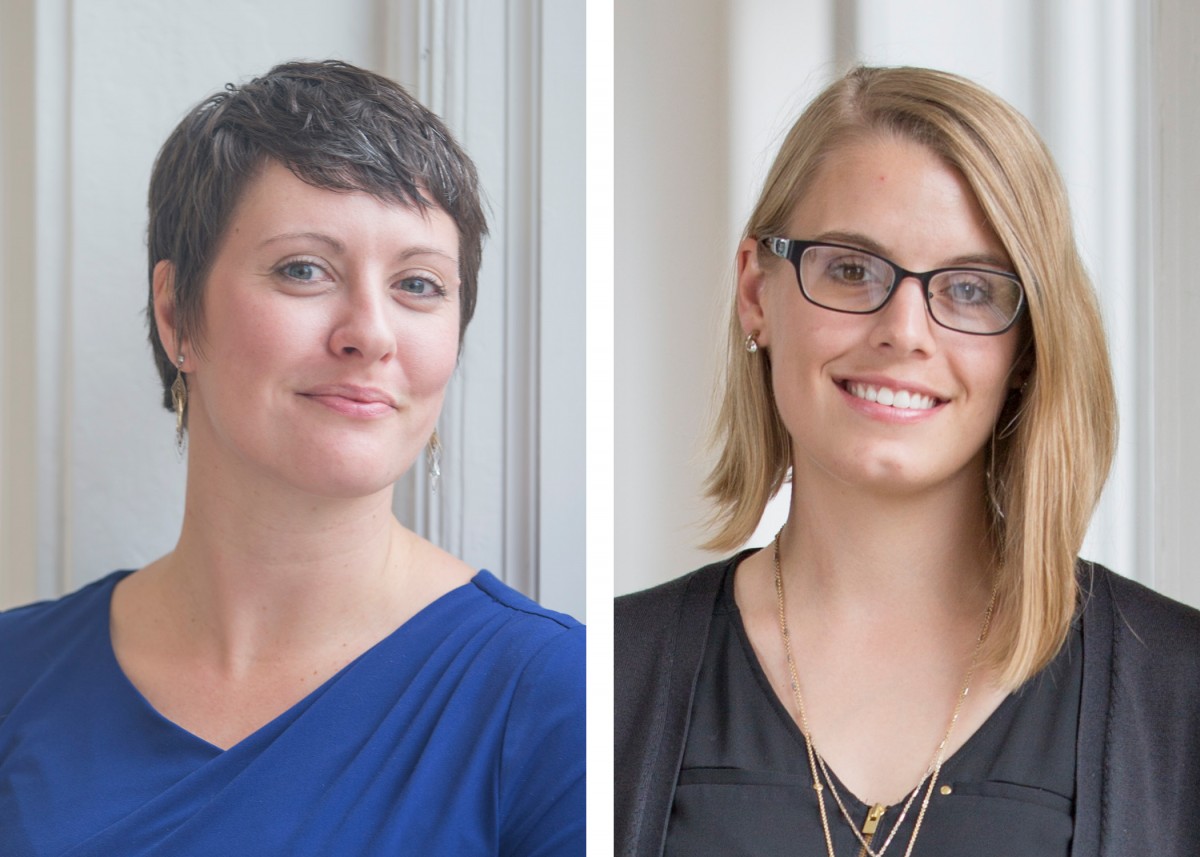 Two BMA employees have earned the credential of WELL Accredited Professional.
Heather Beck, MBA, APR, WELL AP, and Sarah Peacock, AIA, WELL AP, are now recognized for their proficiency in the field of design, health, and wellness in the built environment. Beck is the firm's Communications Manager. Peacock is an architect concentrating in healthcare design. They join six other WELL APs at BarberMcMurry.
WELL is the world's first building standard focused exclusively on human health and wellness in the built environment, marrying best practices in design and construction with evidence-based medical and scientific research on human health and wellbeing.
BarberMcMurry has more WELL APs than any design firm in the greater Knoxville area — a credential purposely chosen as part of the firm's commitment to common-sense sustainable design with real impacts on everyday health and wellness.
"Sustainable design in the built environment doesn't just impact energy use or some other sustainability hot button. Even things like access to views and natural light have been shown to improve productivity in offices and patient outcomes in hospitals. That's the kind of common-sense sustainable design that promotes the health of the people who spend time in the buildings we design," said Beck.
"The advantage of the WELL Building Standard is that it gives the project team research-driven metrics to meet," said Peacock. "It lets us draw upon the knowledge of thousands of experts in public health and medicine and apply that expertise to building design. Sick building syndrome is a real thing; we've all experienced it, and we have an opportunity to prevent it from happening. Designing for cleaner air, better light, and more comfortable spaces gives people the healthier building experience that these experts call on us to create."