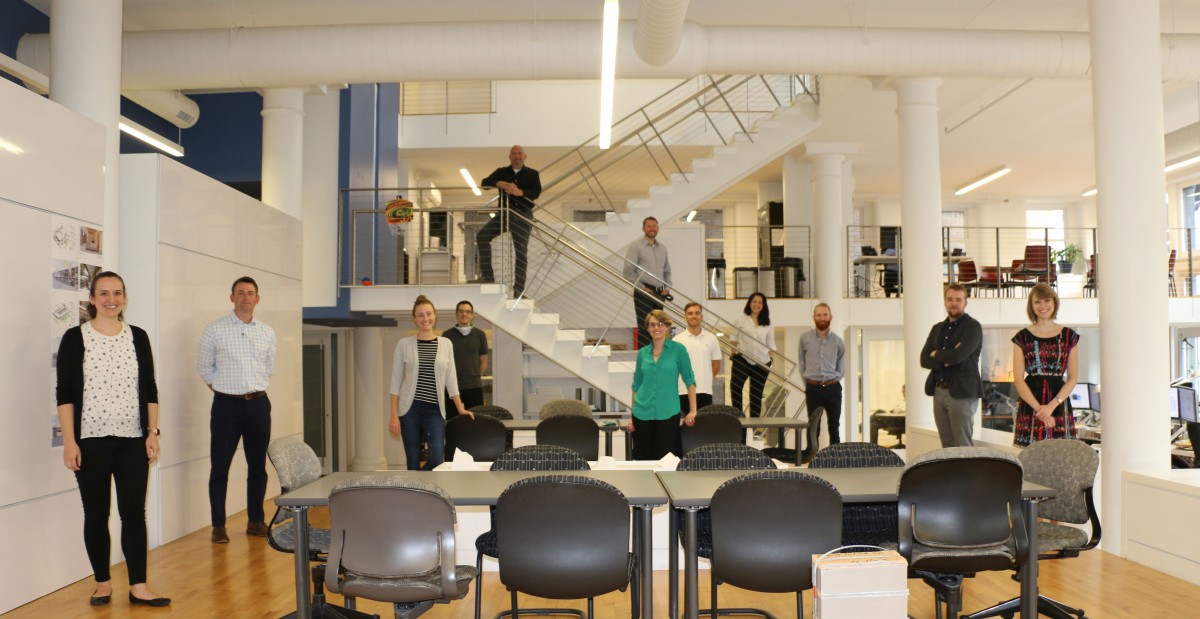 BarberMcMurry has been named an AIA Tennessee Outstanding Emerging Professional Friendly Firm.
Emerging professionals are architecture students, architectural graduates, and licensed architects with less than 10 years of experience. BMA employs 15 emerging professional architects, plus five emerging professional interior designers.
The designation of "Outstanding" is an honor BMA shared this year with only four other architecture firms across the state.
"We're incredibly proud to be recognized as an Outstanding EP Friendly Firm by AIA Tennessee," said Chad Boetger, Senior Vice President and Director of Design. "With 20 of our 34 employees qualifying as emerging professionals, we have a distinct focus not only on supporting our EPs, but encouraging them to actively shape the culture of the firm through pursuing innovative, leading-edge ideas."
The firm was recognized not only for our support of young architects pursuing licensure — including covering the cost of study materials and reimbursing designers for the cost of passed exams — but for multiple office-wide innovations initiated by empowered emerging professionals. Those innovations include design approaches like virtual reality and BIM integration, sustainable design and stewardship initiatives, design dialogues called the Black Turtleneck Sessions, and a leadership development lending library.
BMA was also recognized for our purposeful, multi-tiered approach to community engagement: through whole-office volunteer days with the Empty Stocking Fund, group service with organizations like Knoxville's Habitat for Humanity Women Build and Kingdom Design Ministries, and individual involvement.