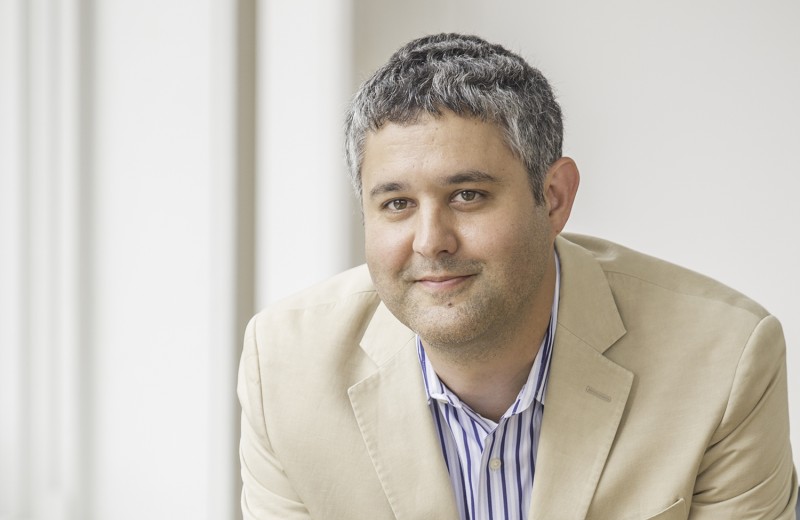 BarberMcMurry Architects has promoted Chad Boetger, AIA, LEED AP, to Senior Vice President. Boetger is also the firm's Director of Design.
Boetger graduated from the University of Tennessee in 1997 and began work at BarberMcMurry. After a brief relocation to Atlanta, Boetger returned to BarberMcMurry in 2006 and has since become lead designer for most BarberMcMurry projects. In the past five years, BarberMcMurry has won 16 AIA East Tennessee design awards and four AIA Tennessee awards — earning more local AIA awards than any other architectural firm in the Knoxville area.
His recent project experience at BarberMcMurry includes multiple award-winning designs, including Gastrointestinal Associates' medical office building, the Natalie L. Haslam Music Center, UT Medical Center's Heart Hospital, and Boetger's own sustainable home.
"Working with our excellent team at BarberMcMurry, I feel like I bring a modern and innovative approach to design, as well as a strategic oversight of the design of our projects," Boetger said. "BarberMcMurry designs are recognizable for their beauty, contemporary feel and functionality — my own house among them."
Boetger's eye for design is widely recognized. He has won numerous architecture and design awards, design competitions and has been featured at an AIA National Convention. He frequently serves as jurist for AIA award competitions across the country, and has been an invited design critic for the UT College of Architecture + Design.
"Chad's appreciation and love for incredible design — and how he instills that appreciation in others — is why he's an important part of our next generation of company leaders," said Chuck Griffin, President & CEO of BarberMcMurry. "He keeps us focused to strive for the best design for every project."
Boetger volunteers for Nucleus Knoxville and is a current or recent board member for the American Institute of Architects East Tennessee, East Tennessee Community Design Center, City of Knoxville Central Business Improvement District and City of Knoxville Downtown Design Review Board. He and his wife, Carolyn, live in Knoxville and have one son.