"This true restoration is an incredible undertaking after such a severe loss ... thoughtfully considered to minimize visual clutter and defer to the masterful artwork of the mosaics."
Following a devastating fire in 2015, BarberMcMurry worked with St. George Greek Orthodox Church to restore the damaged sanctuary and its traditional Byzantine architecture and hand-crafted glass mosaics.
Following the fire, the building was stripped to its structural supports and exterior skin. After research was completed, the interiors were lovingly restored — from the multilayered, traditional metal lathe plaster walls and ceilings to the stained-glass windows. Mosaics of the Virgin Mary, Jesus Christ and the prophets were installed in the pendentives, dome and at the iconostasis screen. The mosaics were recreated and installed by the building's original mosaic artist, Sirio Tonelli. It was his final installation prior to his death in 2018.
While most of the project was restored to its original state, BarberMcMurry worked with the church to upgrade several building components to bring the facility up to energy and building codes. New LED lighting and efficient HVAC systems help save energy costs in the restored structure. Other upgrades included a new marble aisle in the nave and a marble wall, replacing an existing wooden one, separating the narthex and nave. In addition to the sanctuary restoration, the project included interior renovations of basement-level classrooms, which were heavily damaged during the fire-fighting efforts.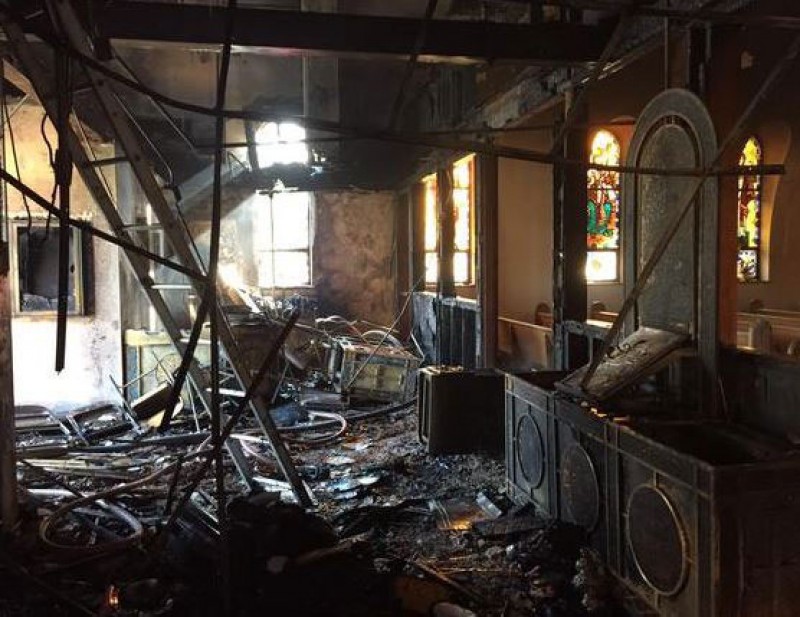 Completion Date: 2019
Type: Addition/Renovation
Location: Knoxville, Tennessee
Building Area: 7,706 square feet
Services: Architecture, Interior Design
Use: Religious
Recognition
2021 AIA Tennessee Merit Award for Restoration
2020 AIA East Tennessee Honor Award